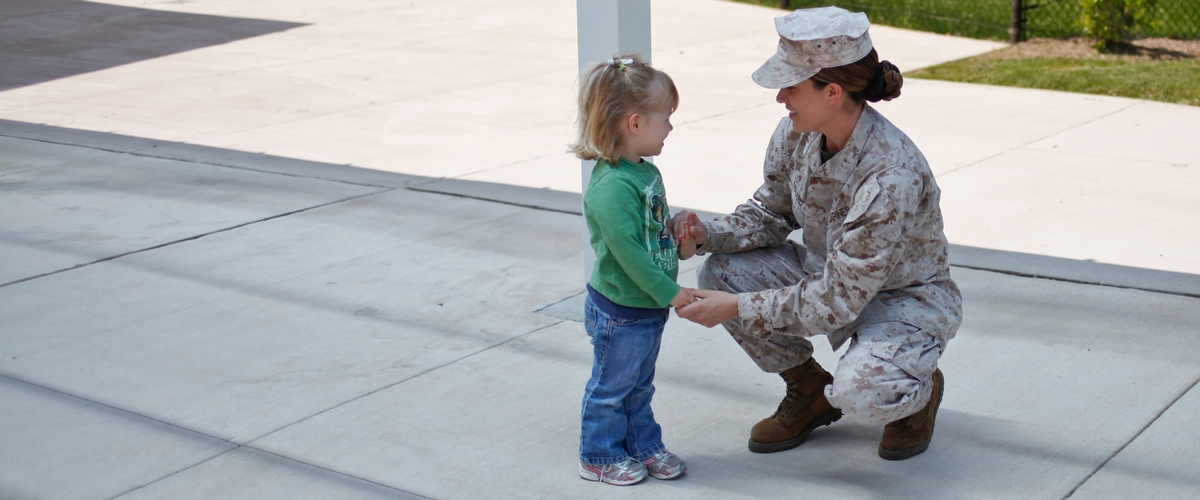 ---
If there is one thing you can count on in the Marine Corps, it's getting Permanent Change of Station (PCS) orders. While PCS'ing can be exciting, it also takes a lot of time and energy. It can be a very emotional experience, especially for kids, regardless of their age. No matter how many times your family has PCS'd, each time is different, and each family member reacts in his or her own way.
Preparing kids for the unavoidable "move" can be challenging, but Marine Corps Family Team Building (MCFTB) provides training to help Marine Corps kids navigate through the ups and downs of the Marine Corps lifestyle. L.I.N.K.S. 4 Kids and L.I.N.K.S. for Teens is designed to support Marine Corps kids and teens as they transition to each new duty station. Even the most experienced Marine Corps kid or teen may have a different reaction from their last move depending on their personality and developmental stage. Roller coaster emotions are common; your child may be excited one day, then angry and sad the next. Expect the unexpected! The biggest worry for most kids and teens is whether they will make new friends and fit in at their new school. L.I.N.K.S. 4 Kids and L.I.N.K.S. for Teens introduces your children to the many resources and programs available to them on the base. It also provides an opportunity to meet other Marine Corps kids and teens.
Being the "New Kid" isn't always easy, but being prepared helps in every situation! Share this list with your children and see what they come up with! Often times, they will let you know what they need when given the opportunity.
Make a list. Write down all the things you don't know about your new place and begin to find the answers. Ask your parents for help researching on the internet or ask other friends who have lived in your new town. The more you know before you head to your new school for the first time the better you will feel.
Visit your school. As soon as you can, visit your new school. Even if it's summer vacation, go with your parents to check out the building and get the basics down (if you're allowed inside). Find out where the locker, the cafeteria, and the bathrooms are. Try to get on the school's website with your parent to learn as much as you can ahead of time.
Explore the area. Once you're all moved in, ask your parents to take a walk around the new neighborhood with you. Check out the local hangout spots for kids and teens your age and introduce yourself to them. Making friends before school starts can make that first day a lot easier.
Smile. Did you know that when you smile, you have a better chance of making friends? Just by smiling you make yourself seem friendlier and easier to talk to.
Talk. Talk things through with your parents, siblings, or a friend who may remember what it's like to be the new kid. Ask them how they would handle things. Don't be afraid to share your worries and fears.
Be positive. Think of being the new kid as a good thing. You get a chance to start again!
For more information on L.I.N.K.S. or to locate a class near you, click here.