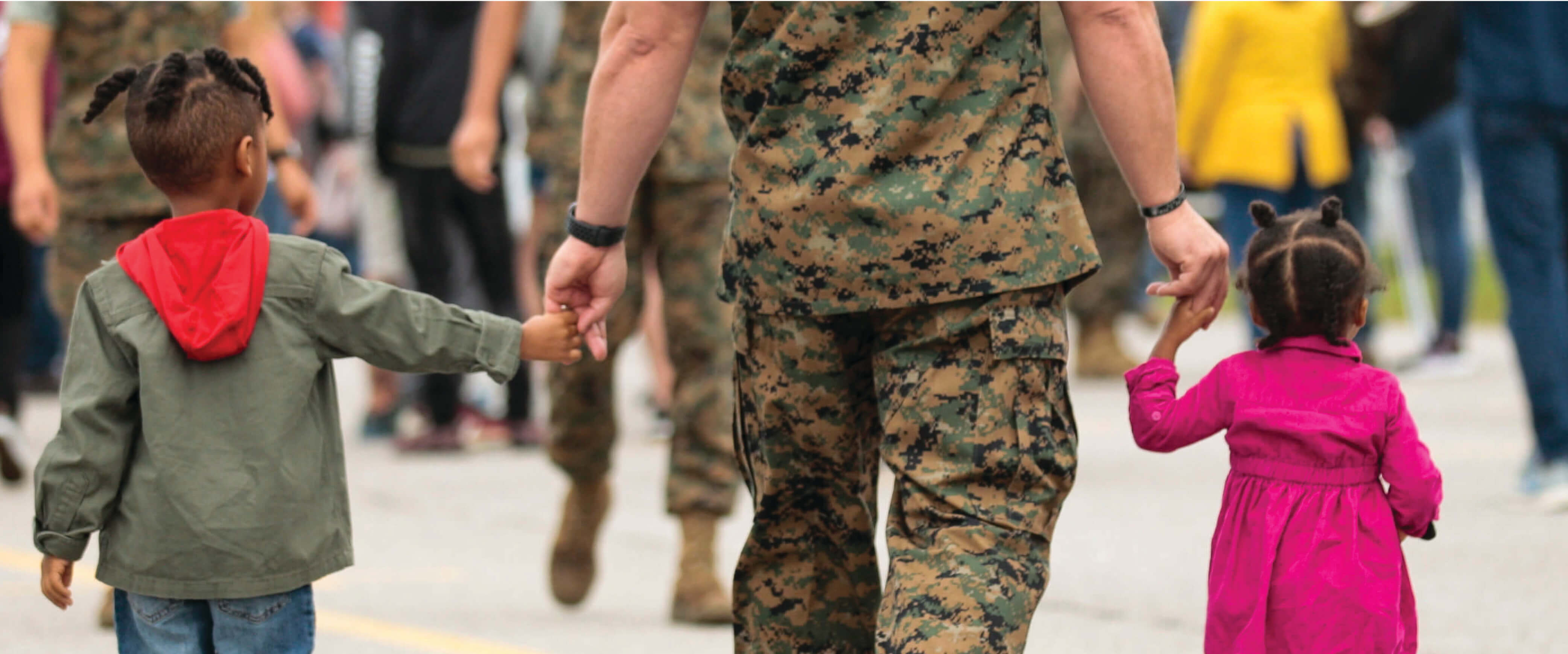 ---
Our families can be considered one of our greatest resources. Whether you're biologically related, friends, or fellow warfighters, a healthy, supportive family system is key to our overall well-being and personal development. A strong family unit is also crucial to readiness in the home, classroom, and battlefield.
Families provide a primary understanding of how the world works—how to problem-solve, manage finances, express feelings, learn to communicate, and develop relationships with self and others. We mirror these behaviors and often carry them into adulthood, even those that might be harmful or unproductive.
So how do we develop productive life skills to strengthen and maintain overall military family well-being? It often happens by adapting to challenges and developing life skills such as assertiveness, boundary setting, gratitude, self-care, help seeking behaviors, and setting good examples for others. Healthy military families, in turn, can promote a healthy military community.
As military families need help adjusting to parenthood, New Parent Support provides pregnancy, parenting resources, and home visits from birth through age five. To better prepare families and service members for Marine Corps life, both LINKS and Marine Corps Family Team Building provide workshops and resources on deployment, acculturation, and life skills to improve family functioning and adjustment. When experiencing marital conflict, FAP offers programs like "Married and Loving It" to keep marriage successfully on track.
Here are other suggestions to strengthen family well-being, build camaraderie, and reduce isolation:
Set aside time for weekly family dinners. Maintain this ritual during deployments.

Host a movie night .
Plan game nights with other military families.

Schedule routine date nights.

Seek volunteer opportunities as a family or group of friends to share talents and skills in the civilian community.
Contact the Family Advocacy Program, LINKS, or Marine Corps Family Team Building for more information and support.