Fitness Centers offer a variety of equipment and programs at every installation. Services include personalized fitness programs, fitness assessments, group fitness programs, and health coach consultations. and High Intensity Tactical Training Centers and mobile fitness services are available for active duty.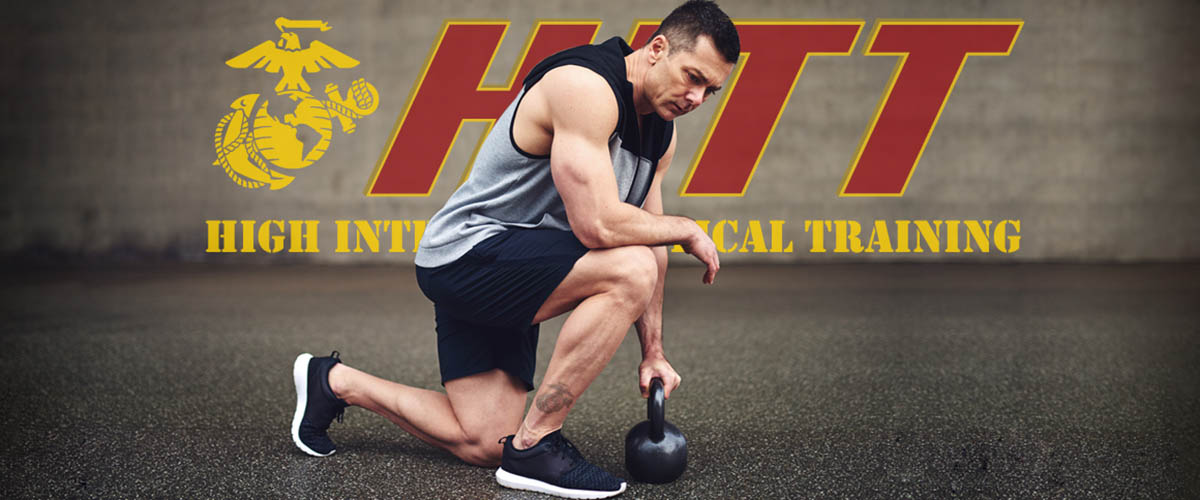 HITT TRAINING | ACTIVE DUTY ONLY
HITT Center Location – Bldg. 313 (Inside the Racquetball Facility)
1 on 1, Group, and by appointment
The primary purpose of the High Intensity Tactical Training (HITT) program is to enhance operational fitness levels and optimize combat readiness and resiliency for the Marine.
This comprehensive strength and conditioning program takes into consideration the physical demands of operational related activities in order to optimize physical performance while in combat. By implementing the latest cutting edge training methods and fundamental scientific principles, the HITT program focuses on enhancing athleticism for today's tactical athlete – The United States Marine.
GROUP FITNESS SCHEDULE
Group Fitness Schedule
Day
Class
Time
Monday
Yoga
1700
Tuesday
Spin
0600
Zumba
1700
Wednesday
Spin
1130
Yoga
1700
Thursday
Spin
0600
Zumba
1700
*Yoga and Zumba classes will be held in the Jerry Coleman Center (bldg 650), located next to the Fitness Center.
Contact Information
Phillips Hall - Fitness Center
Fitness Center Hours
Monday
0500-2100
Tuesday
0500-2100
Wednesday
0500-2100
Thursday
0500-2100
Friday
0500-2100
Saturday
0700-1700
Sunday
0700-1700
Holidays
0700-1600
Jerry Coleman Center Hours
Monday
0500-2100
Tuesday
0500-2100
Wednesday
0500-2100
Thursday
0500-2100
Friday
0500-2100
Saturday
0700-1700
Sunday
0700-1700
Holidays
0700-1600
Racquetball Courts/HITT Center Hours
Monday
0500-2100
Tuesday
0500-2100
Wednesday
0500-2100
Thursday
0500-2100
Friday
0500-2100
Saturday
0700-1700
Sunday
0700-1700
Holidays
0700-1600