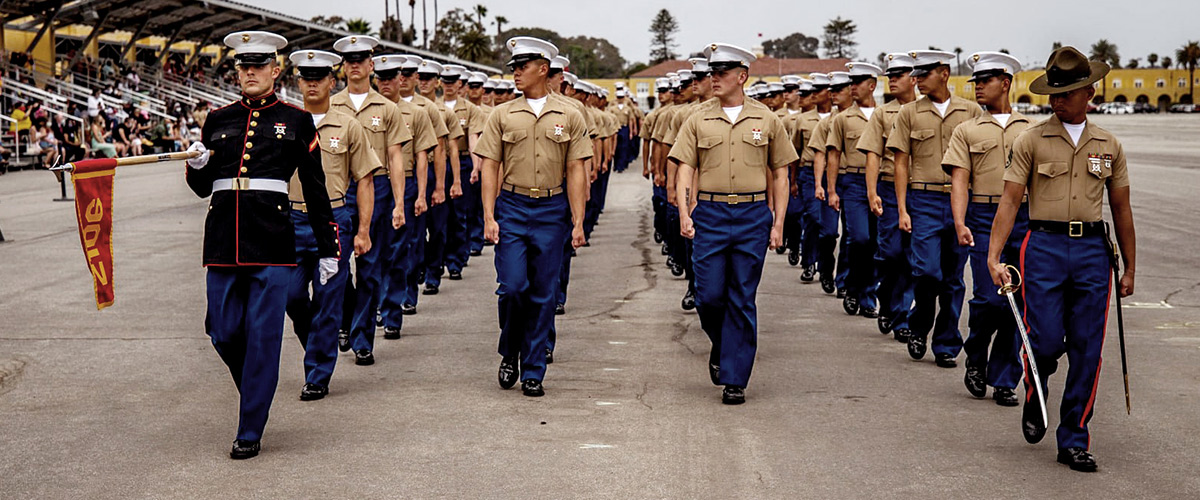 Graduation Activities and Events
An evening hosted at the Bay View every Wednesday before Boot Camp Graduation. It is a chance to mingle with other new Marine families, meet the Senior Drill Instructors, relax on the beautiful bay on MCRD San Diego and get a sneak peek slide show of the crucible for the graduating class.
To purchase tickets for this event: mcrdmeetandgreet.eventbrite.com
For official graduation information:
mcrdsd.marines.mil/
facebook.com/mcrdsd
Mobility Equipment Rentals
Mobility equipment is available to rent during your visit at MCRD San Diego. Equipment quantities are limited, and available on a first-come, first-served basis. Available starting at 0700 Graduation Week Thursdays and Fridays.
Located at Guest Services
Bldg. 16, MCX Mall
PRICES (all prices are per single day rental):
Single Stroller
$ 12.00/day
Double Stroller
$ 16.00/day
Wheelchair
$ 20.00/day
Electric Wheelchair
$ 45.00/day
Exclusions and conditions apply; see terms & conditions for details.
Mobility Equipment Rental Agreement Terms
---
American Sign Language (ASL) services
To request American Sign Language (ASL) services, please contact MCRD Protocol Office at mcrdsd-protocol@usmc.mil. Requests should be made as soon as possible but at least 3-4 weeks prior to arrival for Family Day and Graduation Events.
**NOTE** This e-mail is for ASL service requests only, not graduation inquiries.