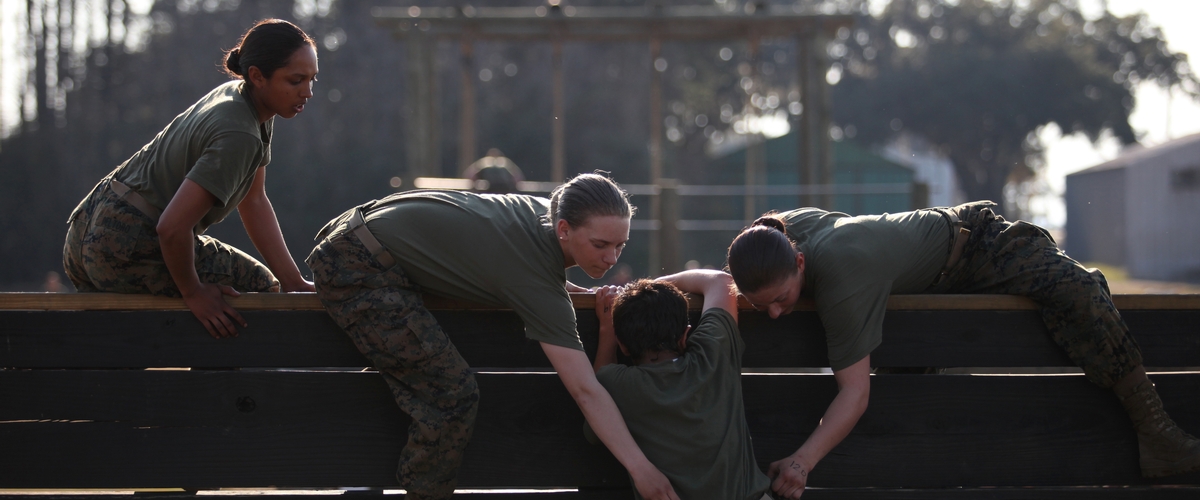 ---
On January 5, 2017, three Marines became the first females to join the 1st Infantry Battalion, 8th Marines with the Second Marine Expeditionary Force at Camp Lejeune, North Carolina.
The Marines graduated from the School of Infantry and will serve in the following military occupational specialties: rifleman, machine gunner and mortar Marine. This is something that would not have been possible prior to last year when Defense Secretary, Ashton Carter, opened all military occupations and positions to women.
All Marines need to remain physically fit and meet the demands of the Marine Corps new fitness rules announced in the Marine Administrative Message (MARADMIN) 022/16. The MARADMIN was signed by Commandant Gen. Robert Neller, who has called for an overhaul of the Marine Corps programs in Combat Fitness, Physical Fitness Test, and annual requirements.
Want to test yourself against the Marine Corps fitness standards? Visit your local fitness center to sign up for group fitness classes or personal training sessions.