The Single Marine Program (SMP) functions to support single Marines' leisure interests and Quality of Life (QOL) concerns. SMP serves as the voice for single Marines in identifying concerns, developing initiatives, and providing recommendations through advocacy, recreational activities, special events, and community involvement.
The Single Marine Program supports the overall quality of life for our Marines, Sailors and Coastguardsmen. The SMP encourages active-duty single service members to plan recreational, social and other activities that offer them the opportunity to participate and contribute in their respective communities.
This program gives our single service members a feeling of ownership and assists them in identifying quality of life concerns to the Command.
The Single Marine Program hosts on and off base activities, barrack's bash, fundraisers and volunteer work within the community. Come give your input regarding quality of life issues that affect single service members aboard MCRD. Attend base-wide meetings that are held once a month.
RESTRICTIONS
Open to active-duty single service members and geo-bachelors only.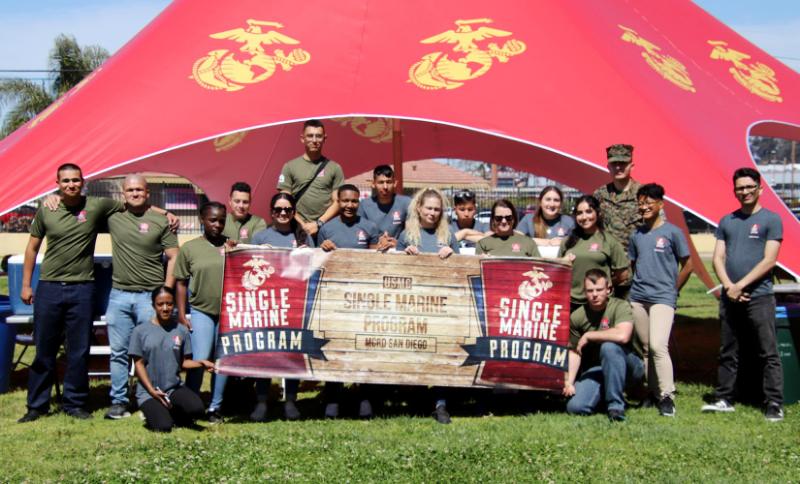 Hours
Monday
0800-1630
Tuesday
0800-1630
Wednesday
0800-1630
Thursday
0800-1630
Friday
0800-1630