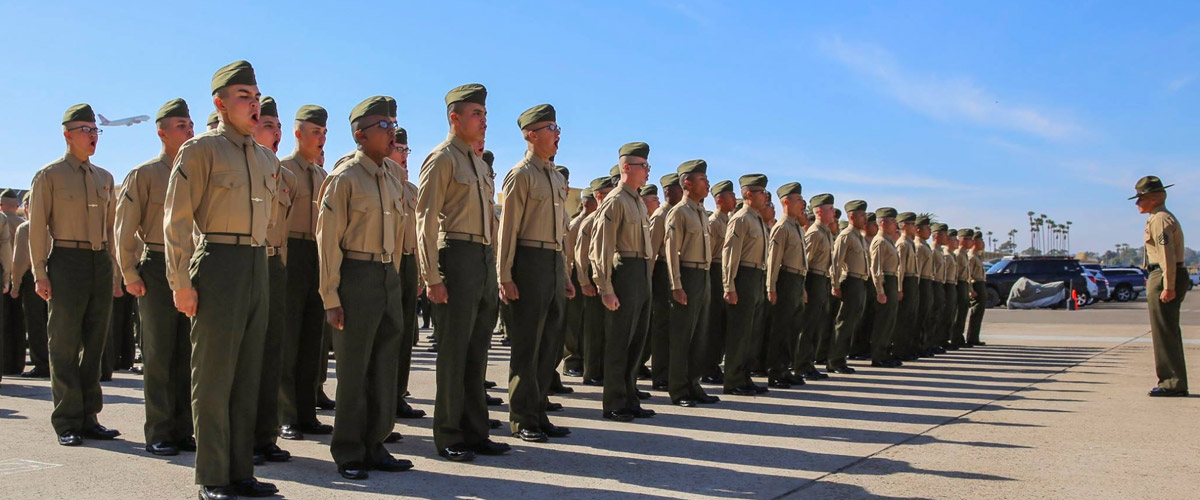 Marine Corps 101
New Marine Families! The Few. The Proud.
DON'T MISS THIS PRESENTATION! BE PART OF YOUR MARINE'S SUCCESS!
Join us for "Marine Corps 101" L.I.N.K.S. for families.
Your basic training to become a member of the Marine Corps Family!
What every Marine Corps Family needs to know:
Culture and Traditions
Values
Mission
History
Resources
Marine Corps 101 is on Family Day at 1030, Depot Theater
Virtual Marine Corps 101
Every Tuesday (graduation weeks) from 1500-1600 PDT
Hosted by MCCS MCRD San Diego/WRR – Marine & Family
Can't join us for Family Day? Would you like to get information before your visit? Join us for Marine Corps 101 from 1500-1600 PDT to learn about the history, culture, traditions, resources, and benefits your Marine now has!
Using your mobile device or computer go to:
https://meeting.marinenet.usmc.mil/mc101mcrdsd/
Enter your name and PASSCODE: parent
We are excited to offer this virtual opportunity and can't wait for you to join us!
Marine Corps 101 Virtual en Español
MCRD SD le invita a unirse a nosotros para una presentación Marine Corps 101 virtual.
¡Aprende lo que sucede a continuación con su Marine y todos los beneficios que se han ganado!
CON SU DISPOSITIVO MÓVIL O COMPUTADORA VAYA A:
https://meeting.marinenet.usmc.mil/pqqtnwpnbmfy