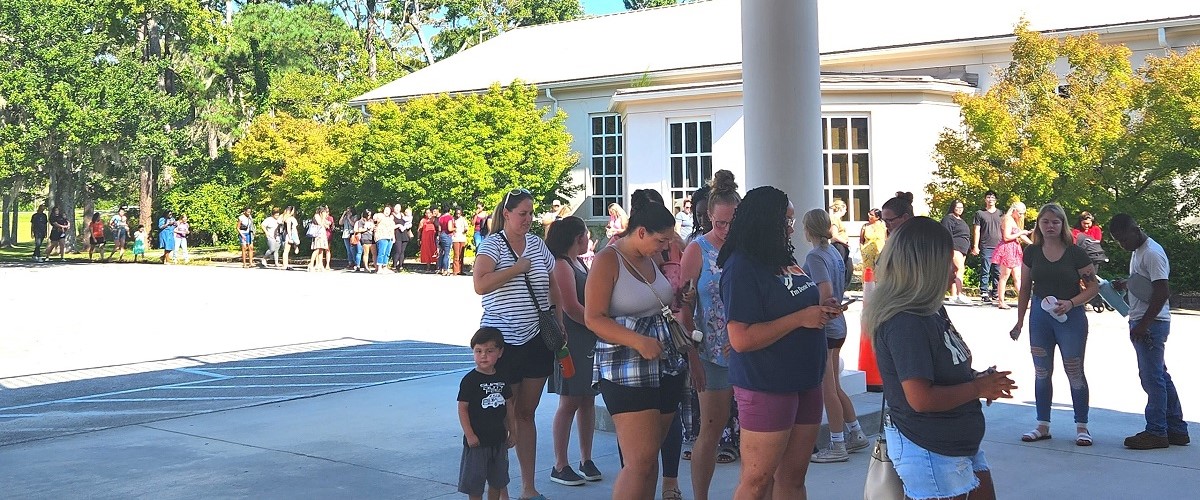 ---
If you live on or near a military installation, you know there are five seasons: winter, spring, summer, fall, and the most important season of all -- Ball season!
On September 12, Marine Corps Community Services (MCCS) hosted its 25th Annual ExtravaGOWNza at Marston Pavilion aboard Camp Lejeune to kick off the 2023 Ball season.
Over 300 attendees enjoyed a social hour where they mingled and savored snacks compliments of MCCS. Afterward, guests were treated to a What Not to Wear fashion show to help new and seasoned attendees learn helpful tips to pick the perfect dress for their big night.
Once the fashion show ended, everyone lined up to look through hundreds of gowns provided by Goods Recycling Inc. "Not having to worry about the cost of a formal dress is a huge burden lifted off of our service members and their families, be it for the ball or another event," said MCCS Deputy Operations Officer Yolanda Mayo.
"I usually spend at least $100 on my dress, but I save a lot of money coming here. Last season I picked the most beautiful gown. Everyone gave me compliments," said one spouse who attended for the second year in a row.
"I came because I was invited to a bunch of weddings this year and I need a new dress to wear," said Haley Pratt. "I ended up finding one that fit, which was great. MCCS put together a really great and well-organized event. Thank you for hosting it!"
Mayo added, "This event is truly for our Marines and their families. With the rising cost of everything – including formal attire, uniform upkeep, ball tickets, childcare, and more – this is another way MCCS can assist our patrons and show that we care, understand, and are here for you!"
This MCCS event was sponsored by Goods Recycling Inc. No federal or DoD endorsement implied.