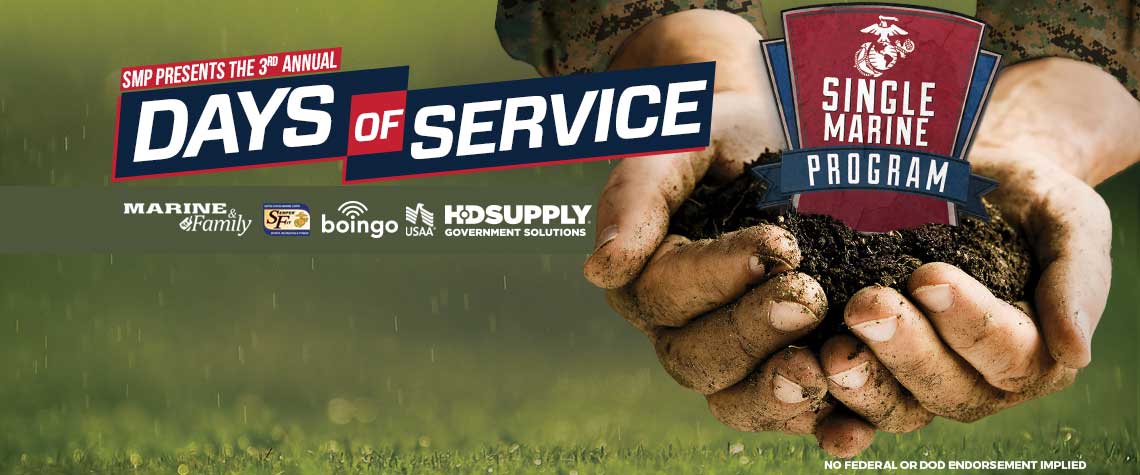 ---
Boingo is proud to sponsor the 2017 Single Marine Program (SMP) "Day of Service" events Marine Corps wide, providing financial and material support to over 30 service projects across 23 bases in the U.S. and Japan. Be on the lookout for Boingo at select volunteer events and enjoy free snacks and beverages.
Since 2014, Boingo has partnered with Marine Corps Community Services (MCCS) to provide Wi-Fi and IPTV services to Marine Corps barracks. Boingo sponsors more than 100 MCCS events each year, supporting the SMP and Athletic programs aboard the installations including action-packed events such as gaming tournaments, beach parties, NFL games, casino nights, BBQs and much more.
"Boingo Wireless has been a sponsor of MCCS programs for the past several years. Its support has helped directly fund quality of life programs for active duty Marines, sailors and their families," said Dino Richardson, General Sales Manager, Camp Pendleton.
MWR Sponsorship Advertisement, No Endorsement Implied.
Boingo's Broadband service is a unique product for service members with benefits custom-tailored for troops, including:
• Instant Gratification. Unlike cable, set-up does not require a truck roll or installation appointment. The consumer simply signs up in their barracks, and has instant access to high-speed Internet and IPTV services anywhere the Boingo Wireless SSID is available.
• "PCS"-able. Unlike cable, the service is completely portable. A subscriber does not have to cancel service when moving to a new base, building or room with Boingo; he or she simply logs on from the new location and continue with the same service.
• No Strings Attached. Unlike cable, the customer connects to Boingo's network wirelessly. Most of the buildings it serves on the bases are connected via point-to-point radios, which enables quick build outs on bases. And Boingo doesn't require contracts, ever. So the relationship is all benefits, no strings.
• Boingo Broadband recurring subscribers also receive access to Boingo's network of 1MM hotspots worldwide to stay connected when they are on the go, home for the holidays, or being deployed around the world.
For more information or to sign up for Boingo Services please visit boingo.com/broadband