The School Liaison Program (SLP) focuses its efforts on making transitions for military school age children easier. Through connections with families, schools, commanders, community and installation programs, School Liaisons engage in a system of support on behalf of the military child.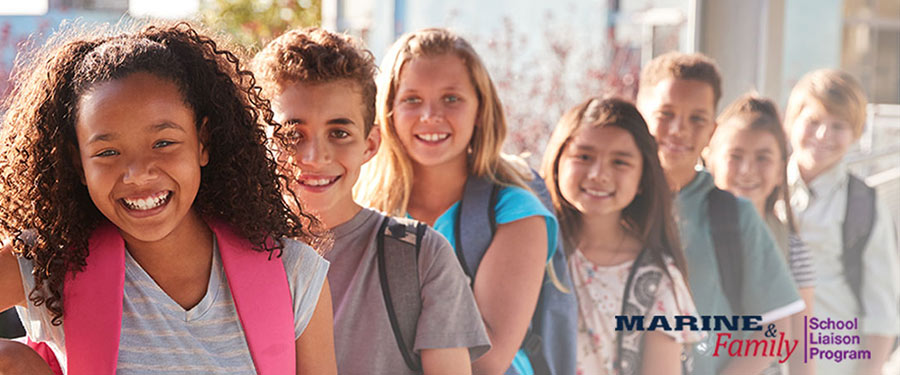 Welcome to MCCS-MCRD/WRR-SD School Liaison Program
Our Vision
The School Liaison Program is the critical link between families, commanders, communities, and schools to improve education outcomes, quality of life, and operational readiness.
Our Mission
To promote awareness of the unique education needs of military connected children and facilitate successful school transitions. School Liaisons will:
Develop, Coordinate, and Engage in school and community partnership initiatives that foster academic success;
Increase educator and community awareness of the Marine Corps mission;
Serve as the commander's subject matter expert and point of contact for K-12 education related matters.
No Federal endorsement implied.
Hours
Monday
0730-1600
Tuesday
0730-1600
Wednesday
0730-1600
Thursday
0730-1600
Friday
0730-1600