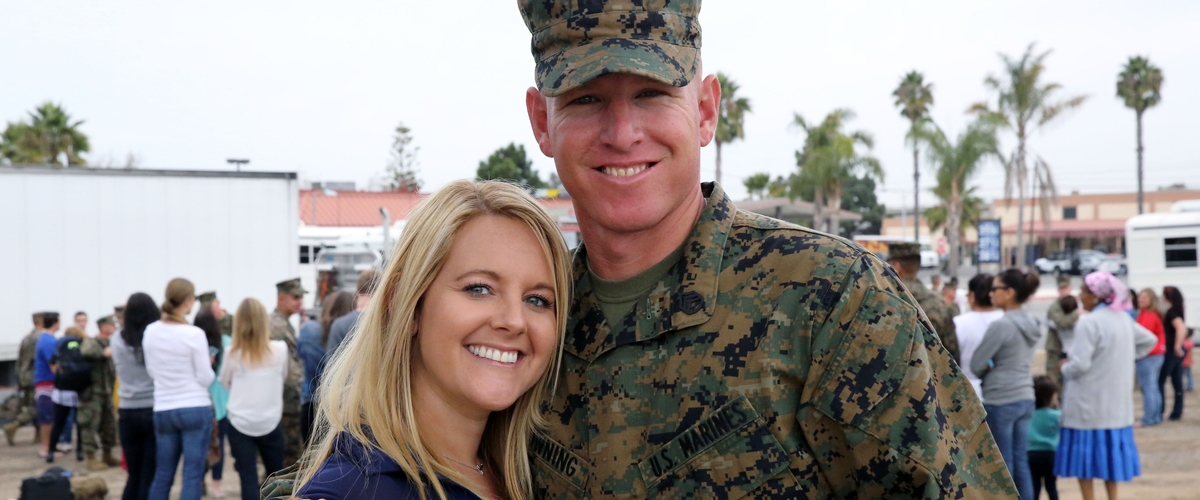 ---
"Nothing in the world is worth having or worth doing unless it means effort, pain, difficulty… I have never in my life envied a human being who led an easy life. I have envied a great many people who led difficult lives and led them well." (Theodore Roosevelt)
Let's face it, military life is not always easy and it often presents many challenges. Lengthy separations from your spouse, moving to a new home every few years, and being away from extended family takes its toll, but the pride in service and commitment make those sacrifices worth it. (Seeing your Marine in full dress uniform doesn't hurt either.)
Marriage, especially marriage in the military, takes work, commitment, and communication. Just as we regularly check our vehicles to keep them in good working order, taking the time to take care of our marriage is invaluable. It's not about fixing something that's broken; it's about maintaining marital health and happiness.
CREDO (Chaplains Religious Enrichment Development Operation) is a Chief of Navy Chaplains sponsored relationship enrichment program established in 1971 to help improve job performance and enhance quality of life by providing high quality retreats promoting professional, personal, relational and spiritual growth.
During a CREDO retreat, couples take part in relationship exercises designed to help them grow and bond in an environment that is free from the everyday distractions of life. While CREDO does have a religious element, retreats are not faith-group specific. CREDO strives to provide a venue where people of various backgrounds can strengthen individual spirituality. Participants consistently report a more positive outlook on life, relationships, and their spirituality after attending a retreat. All programs and events are available to service members free of charge.
To find out about upcoming CREDO retreats in your area and get more information about this great resource, click here.