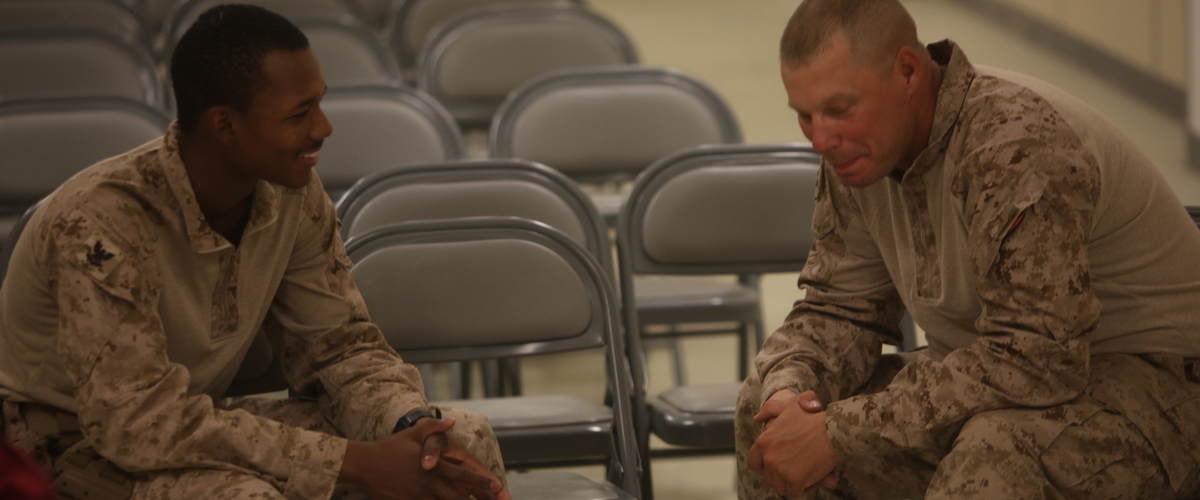 ---
If you are a victim of sexual assault, you may consider reporting the crime if that's something you are comfortable doing. Even if reporting is not for you, just talking to another person may be helpful. In any event, the last thing you need to worry about is who you can trust.
5 Confidential Resources
The Marine Corps is committed to providing eligible* victims of sexual assault with full and complete care, treatment, and counseling. Your SARC, UVA, and SAPR VA will ensure that you receive all the supportive services at your disposal, even from civilian providers.
To get the process started, here are five confidential resources:
Sexual Assault Response Coordinator (SARC)
Uniformed Victim Advocate (UVA) or SAPR Victim Advocate (VA)
Victims' Legal Counsel (VLC)
Healthcare Provider**
Chaplain
Preparing for the Road Ahead
The Sexual Assault Response Coordinator (SARC) serves as a single point of contact to coordinate sexual assault care for victims. Here are some things the SARC can do:
Assign a UVA or civilian SAPR VA to the case
Explain in detail your options for reporting the assault
Track the services provided to you from initial report through final stages of care
Advocate to ensure your views are always considered when decisions are made
Conduct sexual assault case management
Assigning a UVA or SAPR VA to the Victim's Case
Your primary point of contact will be your Uniformed Victim Advocate (UVA) if you are a military Service member or your SAPR VA if you are an eligible* civilian or uniformed. These advocates act as a connector for victims and helping agencies. The UVA and SAPR VA are in place to:
Respond 24/7
Provide ongoing nonclinical support
Facilitate care for the victim
Provide information on options and resources
Assist the victim with accessing resources
Accompany the victim to investigative interviews, medical exams, and follow-up appointments, if asked
Provide monthly case status updates to the victim
Who You Talk to is Your Choice
The SARC, UVA, and SAPR VA are just a few of the people you can turn to in the event of a sexual assault. You may be more comfortable talking to your chaplain, healthcare provider, or Victims' Legal Counsel. Deciding whom to contact when reporting the crime is the victim's personal choice.
To learn more about the Sexual Assault Prevention and Response Program, click here or call the DOD Safe Helpline at 1-877-995-5247.
** Some state and local laws require healthcare personnel to disclose sexual assault incidents to law enforcement. NDAA FY 16 Section 536 preempts mandatory reporting laws if the victim reports to an MTF first, thereby preserving the Restricted Reporting option. Your SAPR VA can help you navigate your state and local laws.