Family Readiness Services provides ways for Marines, Sailors, and their Families to build valuable problem-solving skills and find helping resources. Problem-solving skills are an essential aspect of workshops led by Marine Corps Family Team Building.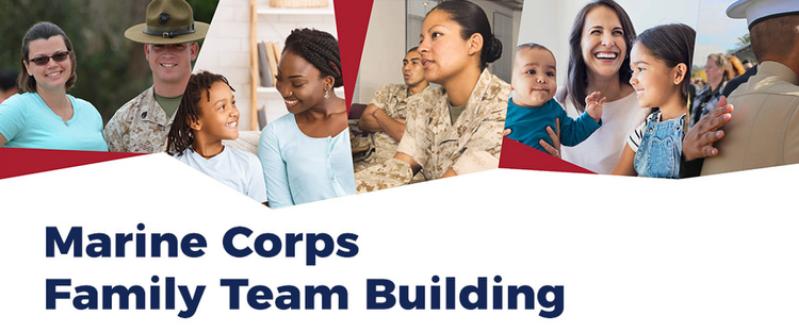 Marine Corps Family Team Building provides educational resources and services to foster personal growth and enhance the readiness of Marine Corps families. MCFTB is comprised of the following:
L.I.N.K.S.
L.I.N.K.S. is an interactive acculturation program to Marine Corps life and MCRD San Diego. Workshops cover everything from Marine Corps traditions to readiness in the Corps.
Unit, Personal, & Family Readiness
Support for all aspects of the Unit, Personal and Family Readiness Program (UPFRP) to include training for all Unit Readiness Coordinators, Family Readiness Command Team members, and unit volunteers.
Life Skills
Life Skills Training and Education provides Marines and their family members with practical skills for successful interactions and positive outcomes at work, home, and in life.
Volunteering: The Installation Volunteer Coordinator provides interested personnel with information about current and upcoming volunteer opportunities on the installation and out in the local community. Training opportunities are also available for volunteers and accepting officials. Join the MCCS MCRD San Diego Volunteer Opportunity Distribution List(s) to learn more! Click for Email
MARINE CORPS ORDER 1754.6C
MARINE CORPS FAMILY TEAM BUILDING (MCFTB)
The MCO 1754.6C is available for download on the USMC Orders and Directives website or download it from the Downloads section of this page.